School Lunches
All food is prepared daily, fresh on site, and conforms to the School Food Standards introduced in 2015, both cooked lunches and lunch box options.
For a guide to the Food Standards please click this link.
Our Menu
All food we serve must conform to the standards. Remember, all year groups are on a rota system to ensure fairness. To find out more about how our balanced meals are designed, click here to read Local Authority information or above for the Government Food Standards.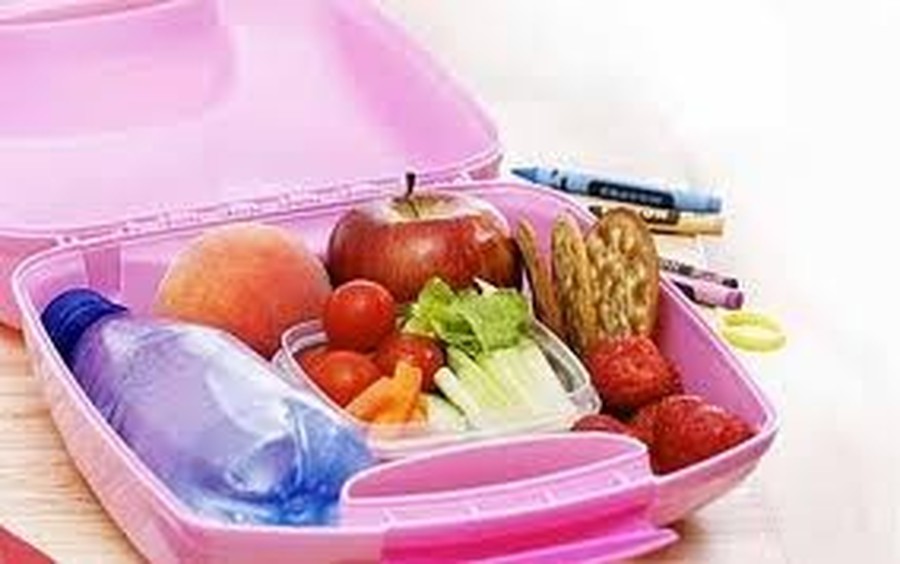 Packed Lunches
Radleys Primary School
A Guide for our Parents/Carers
Keeping your child healthy, on the outside and inside, is important to us all.
Please also see our Packed Lunches Policy, which can be found under the 'Policies' tab or by clicking here.
It is just as important to ensure that your child has a healthy packed lunch, but it can be tricky. By using the guide below you can see how to ensure that your child is eating a balanced meal that is guaranteed to keep them healthy.
The UK government has produced packed lunch guidance to support the implementation of new school food standards for school lunches that came into effect in January 2015. The aim is to ensure that all our children benefit from eating quality food during the school day, in order to promote long-term health. Go to the 'Parents', 'Useful Information' and 'Policies' tabs to view our Whole School Food and Healthy Eating policies, which detail Radleys rules and expectations.
To promote healthy eating habits and help us to meet the new standards, with immediate effect, the guidelines for lunches, including lunchboxes, are listed below:
One portion of fruit and one portion of vegetable or salad every day to be included in packed lunches
Meat, fish or another source of non-dairy protein should be included every day – e.g. on a sandwich or crackers. Non dairy sources of protein include lentils, kidney beans, chickpeas, hummus, peanut butter and falafel
An oily fish, such as salmon, should be included at least once every three weeks
One starchy food, such as bread or pasta or rice or couscous or noodles or potatoes or other cereals, should be included every day
One dairy food, such as semi-skimmed or skimmed milk, cheese, yoghurt, fromage frais or custard should be included every day. This does not include chocolate spread.
Snacks such as crisps should not be included. Instead, include nuts, seeds, vegetables and fruit (with no added salt, sugar or fat). Savoury crackers or breadsticks served with fruit, vegetables or dairy food are also a good choice
Confectionery such as chocolate bars, chocolate-coated biscuits and sweets should not be included. A small cake or two biscuits are allowed but these should be part of a balanced meal and should not form the basis of the lunch or lunchbox
Processed meat products such as sausage rolls, individual pies, corned meat and sausages/chipolatas should be included only very occasionally e.g. once every three weeks
Fresh drinking water is available at all times, both in class or the dining hall. We do not advise sending your child in with semi-skimmed milk as we cannot keep it cool.. However, you may choose to buy fresh milk, via the 'Cool Milk' scheme. This is not overseen by school and you will need to get a registration form from the school office or apply on-line if you wish your child to take part.
Water, flavoured with 'no added sugar' squash may be sent in for class water bottles until Easter 2015. After Easter, water only will be allowed. Class water bottles will be available on the playground at lunchtime. To help us, please ensure that your child's water bottle has their name clearly written on it.
A quick overview: a round of sandwiches or a roll or crackers (e.g. with either cheese, ham/beef/chicken/turkey or fish on), a piece of fruit/ some raw vegetables or a handful nuts and a yoghurt or fromage frais would make an ideal packed lunch.
Stuck for ideas? Is your child a fussy eater?
Click here for some healthy lunch box ideas for children from 5 - 11.