Welcome to Year 1
(2019-20)
A place full of opportunities to make happy memories.



Our class teacher this year is Miss Dell and w

e are supported by Miss Craddock.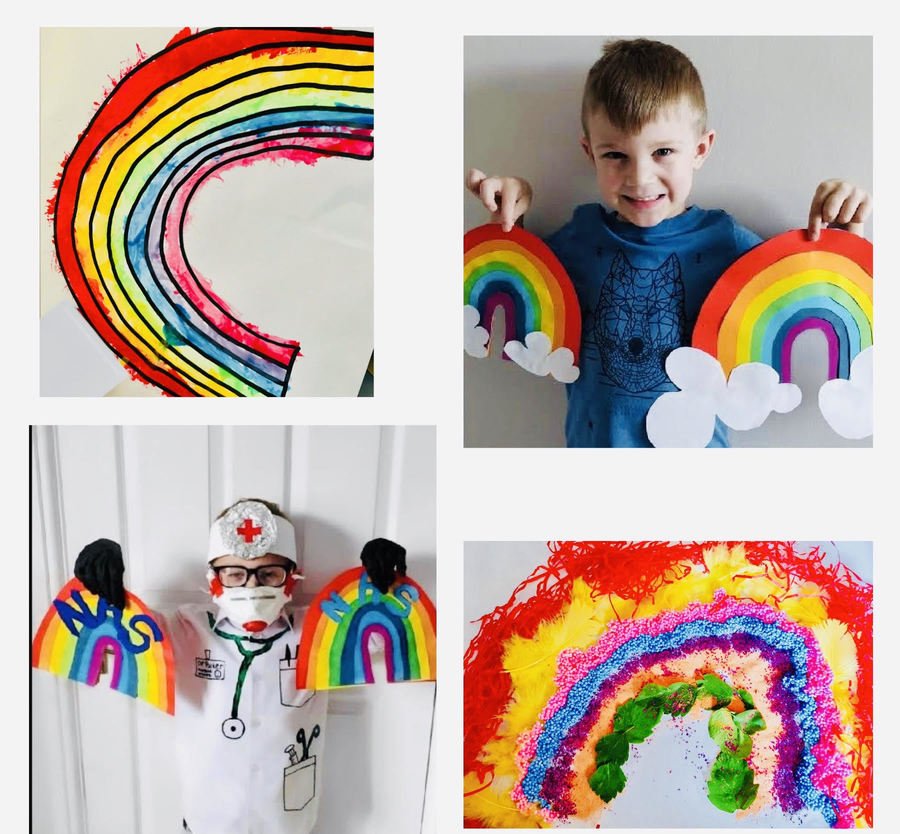 Curriculum Information
Our curriculum themes for the following terms are as follows:
Autumn 1 - Dinosaur Planet
Autumn 2 - Dinosaur Planet
Spring 1 - Moon Zoom
Spring 2 - Memory Box
Summer 1 - Bright Lights, Big City!
Summer 2 - Rio de Vida
Home Learning
You can find your child's weekly home learning overview in this section here every week.
Please note that these are only ideas and suggestions and it is not compulsory nor are you expected to complete absolutely every activity that is set. Our main priority is that you as families are keeping safe and well during this pandemic and that children's mental health and emotional well-being needs are being met at the forefront. With that being said, it is important to keep the mind and body active; so all activities that are set aim to promote a love of learning in a variety of engaging ways that keep the brain 'tick tocking' endlessly!
Week Commencing 20th April 2020 - Year 1 Learning Overview
Week Commencing 27th April 2020 - Year 1 Learning Overview
Week Commencing 4th May 2020 - Year 1 Learning Overview
Week Commencing 11th May 2020 - Year 1 Learning Overview
Week Commencing 1st June 2020 - Year 1 Learning Overview
Week Commencing 8th June 2020 - Year 1 Learning Overview
Useful Links
Please explore the following links; there are a range of great free online resources linked to all curriculum areas that offer enriching and engaging experiences through interactive games, resources and much more!
https://www.bbc.co.uk/bitesize
https://www.themathsfactor.com/
https://www.topmarks.co.uk/english-games/5-7-years/letters-and-sounds
https://www.teachyourmonstertoread.com/
Things to Remember
PE is every Wednesday morning (Sports plus).
PE kits should be in school at all times during term-time and all items of clothing including PE pumps must be clearly labelled with the child's full name.
(These can then be taken home on the last day of each half term to be washed so that they can be brought back in when your child returns to school)
Reading books and planners need to be in school every day. Your child has set aside 1-1 reading time with an adult at least once a week where they are heard reading aloud. On this day, their book will get changed - please see their 'book changing day' on the front of their reading folders.
Red planners are used for our weekly spelling test on a Monday afternoon.
Children can bring a bottle of water or sugar free squash to drink during the day. Fruit is also provided at break times.
Please note: It is important that children get read to and/or with an adult or older sibling every day for at least 20 minutes in order to help develop their reading and comprehension skills. This should be recorded and signed in their reading record books.
National Curriculum Expectations
Please see below, the expectations for reading, writing, speaking, listening and maths throughout the duration of Year One.
These are taken from the 21 steps in line with the National Curriculum.
To find out what is expected of children in Year 1 please click here.
You can view the spellings that Year 1 children need to know here.
You can view the vocabulary, grammar and punctuation expectations here.