Welcome to Year 5!
(2017-18)
A place to learn and grow together.
Our teacher in Year 5 is Miss Smith and we are supported by Mrs Menear.
Our Topic theme for the Autumn term is Invaders.
Our Topic theme for the Spring term is The Mayans.
Our Topic theme for the Summer term is Wild Waters.
To find out more about what the children will be learning within their topics this year please click here.
This term the children will be exploring the topic the Invaders; in this topic children will learn all about the Anglo-Saxons.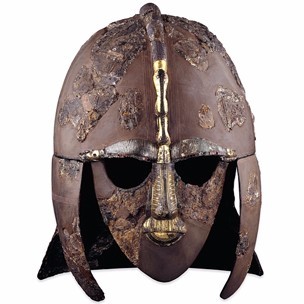 If you would like to see our weekly timetable please click here. This will be the general timetable for the Autumn term although this is sometimes subject to change.
Homework in Year 5
P.E
Year 5 have PE on a Monday and Thursday. All children should have black shorts, a red t-shirt and pumps.
Throughout the Autumn term children have swimming lessons every Thursday afternoon, please make sure children are sent in with the appropriate swim wear and a towel every Thursday.
National Curriculum Expectations in Year 5

Prospectus Curriculum
Click here to see our year group curriculum map.
Click here to see the term and half term overview.
To find out what is expected of children in Year 5 please click here.
You can view the spellings that Year 5 children need to know here.
You can view the vocabulary, grammar and punctuation expectations here.
If you don't have microsoft word and cannot view these documents, a microsoft word viewer can be downloaded free of charge from microsoft: click here
Here are some helpful links to help the children practise at home:
MATHS MENTAL ARITHMETIC LINKS
As requested, here are links to some mental arithmetic games/practise:
Mental addition and subtraction loop game (you select the options eg within 10 will be numbers less than 10 etc). Click here.
Speed Challenge - you select the topic and the length of time you have to answer the problem. Useful mental maths test practise. Click here.
Hit the Button: quick fire number bonds, times tables and division facts. Click here.
E-Safety
The Internet is fantastic but you need to be safe. To achieve this you need to be aware of the dangers and follow a set of rules. The activities below will help to remind you of the rules and to keep you safe when online. Click on the underlined text to follow the link to the activity.
Stay Safe from CBBC. Help the Horrible Histories gang to be safe on the Internet.